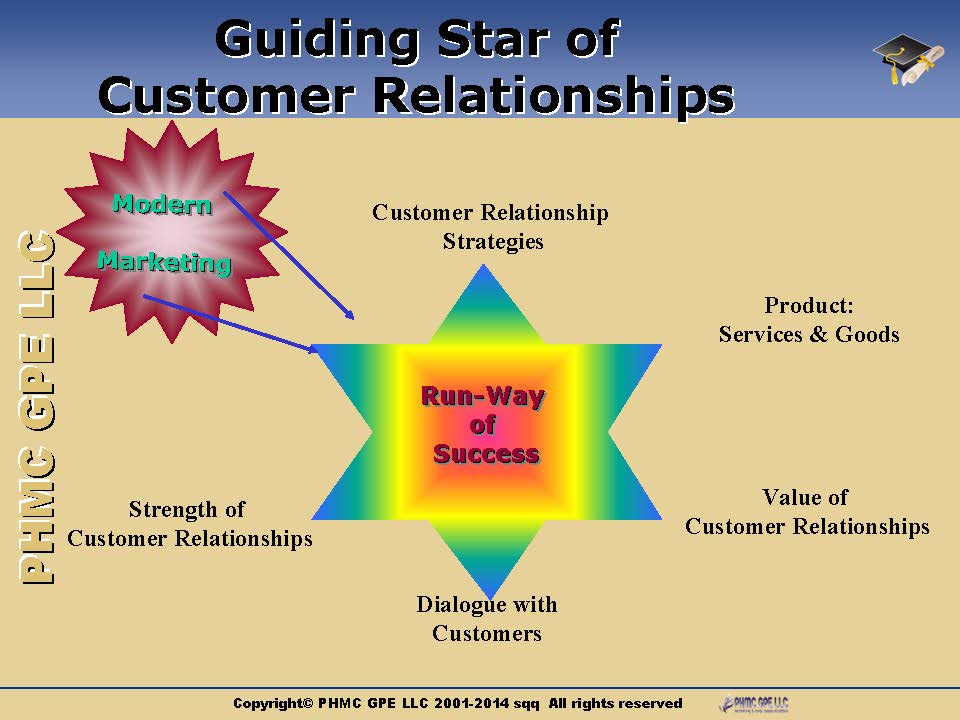 1.1.    Changing Marketing
There are some issues I would like to address, one is what is modern marketing today, how marketing has changed. There is a lot of information on that and we are living that change right now, so it is very difficult to conceptualize. I talk about customer relationship strategies, I talk about what is the product that we actually are selling to the customers today: how to think what is the value of customer relationship and customer, how to carry out the dialogue with customers, and what is the strength of customer relationship. Let me start from this modern marketing and changes in marketing.
1.2.    Modern marketing
Actually, when we are talking about marketing, we are talking about science that is very much dependent on the changes in society, it is not like natural sciences, it is part of our business. And marketing today is rather different than marketing was in let us say in 1930s or 1940s. To illustrate this change I would like to take a couple of development steps from marketing.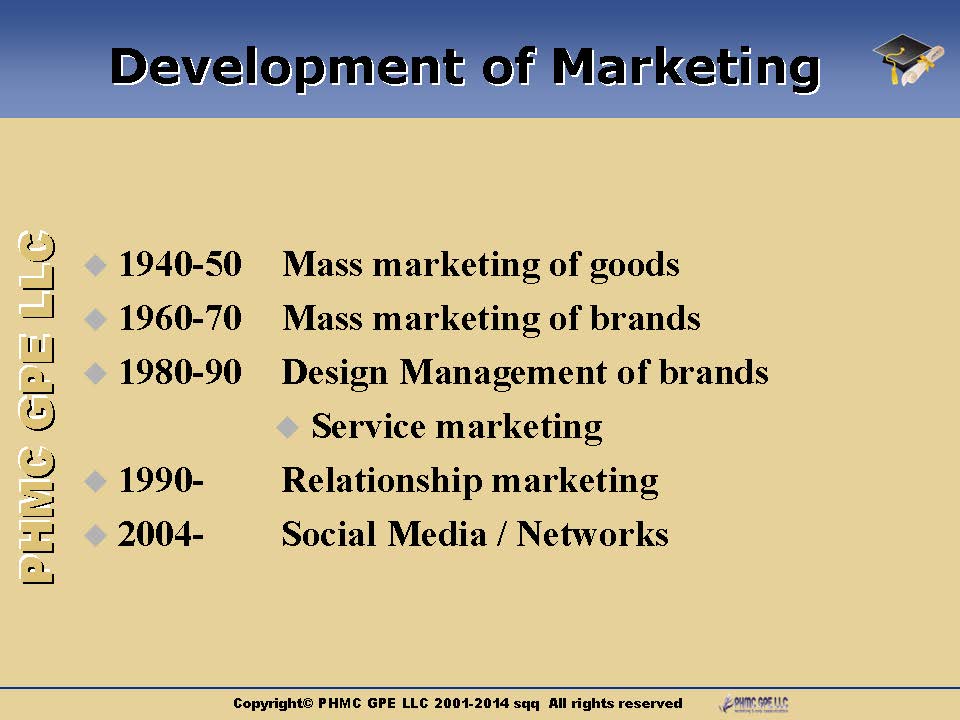 Actually when we talk about marketing, we have to start a little bit earlier than 1940s, 1950s, because actually marketing started, and the marketing idea was developed at times there were more goods than there was natural demand for goods. There was a need to market them: to find new customers for our products. So marketing has started from the point-of-view that we would like to find new customers for our goods.
Read the full Article on PHMC GPE LLC Web Site : HERE